The Ed Rudolph Northbrook Velodrome Website – Turned it on in 1996 running on an Enteract server on the northside of Chicago  http://www.enteract.com/~nbvelo.  Kept the website up running for the next 18 years. All the layout, coding, content and photography until handing it off to the to Northbrook Cycle Committee porting over all content to their system in 2015. I Raced there for 10 years & did the website for almost 20 – yikes, time flies!
Started with straight HTML, then hand rolled a PHP CMS, then moved to Drupal and WordPress with a customized HTML 5 theme. I installed poMMo Mass Mailer to kick out  rich HTML emails to the velodrome community.  The website currently in the capable hands of the Velodrome Committee with a nice modern look.
>> Click here for Northbrook Velodrome racing results 1990-2000
The Old Websites
Northbrook Velodrome 1996 – Version 1.0 in 1996, yes the gears animated on mouseover – photoshop skilz badass!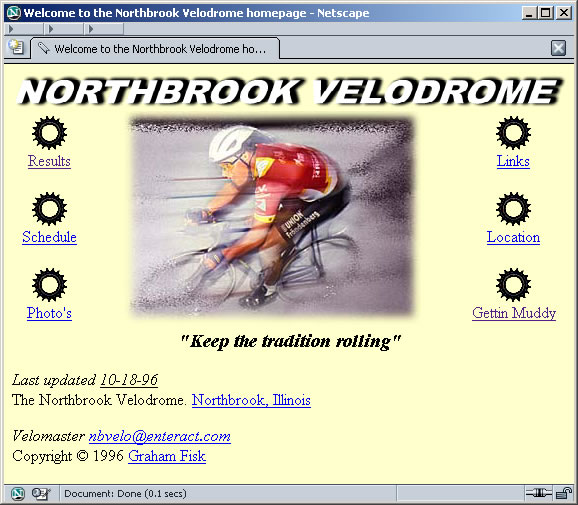 Major upgrade for 1997!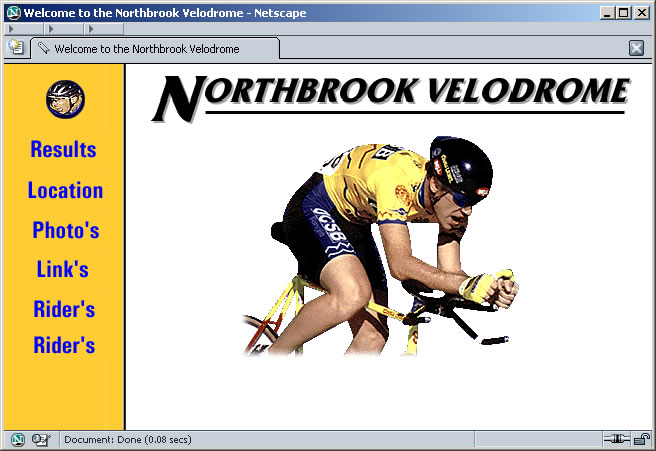 New Look for 2000 – went white, added a counter!!!! That's Kenny Labbe I photoshopped to death below.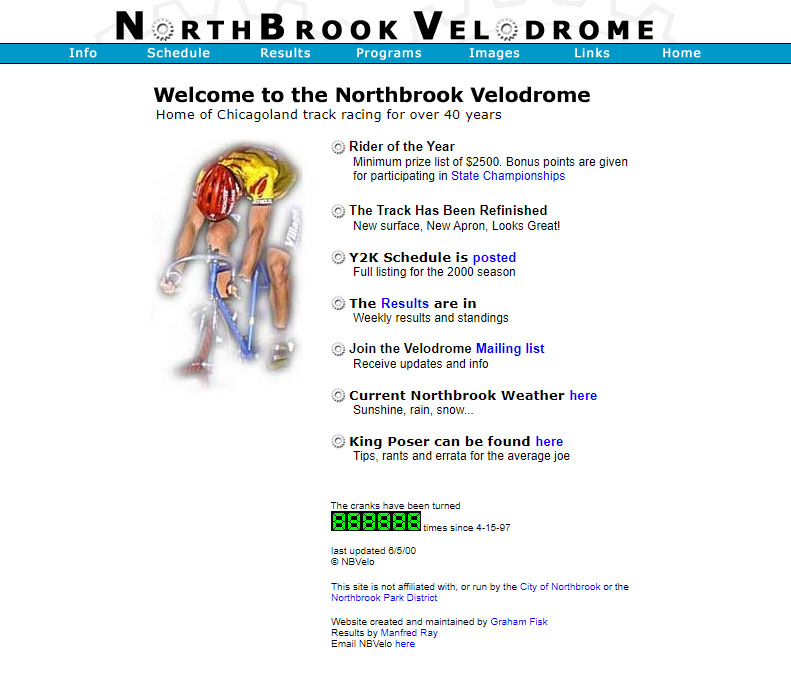 Running Drupal with a new look, Calendar & Weather in 2012?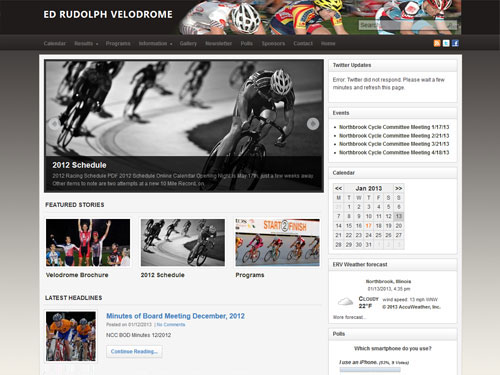 > Back to BigSmall Website  Design & Development